Innovation Forum hosts a weekly podcast along with regular interviews with business leaders in sustainability. Each week, we summarise the latest sustainability news and announcements, and get the views of leading experts on business critical issues. Widely regarded as one of the best sustainability podcasts around, stay tuned for regular insights, debate and analysis.
Episodes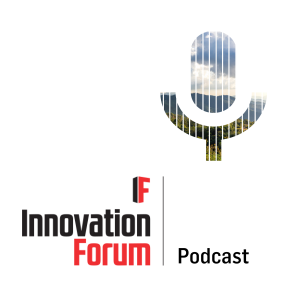 Thursday Jun 29, 2023
Thursday Jun 29, 2023
This week: Charles Bedford, chief impact officer at Carbon Growth Partners, talks with Ian Welsh about what differentiates a good carbon project and, in particular, what buyers should look for in REDD+ forest projects.
And, at Innovation Forum's recent sustainable apparel and textiles conference in New York, Toby Webb, Cotton Connect's Alison Ward and Visionspring's Ramona Hendel-Bejema reflect on some of the key discussions from the event's panel sessions.
Plus: tropical deforestation up 10% in 2022 says Global Forest Watch; UK's Climate Change Committee calls for quadrupling of emissions reductions in non-electricity sectors; Nestlé and Earthworm partner on cocoa forest protection project in Côte d'Ivoire; and, long-awaited ISSB standards published, in the news digest.
Host: Ian Welsh