Innovation Forum hosts a weekly podcast along with regular interviews with business leaders in sustainability. Each week, we summarise the latest sustainability news and announcements, and get the views of leading experts on business critical issues. Widely regarded as one of the best sustainability podcasts around, stay tuned for regular insights, debate and analysis.
Episodes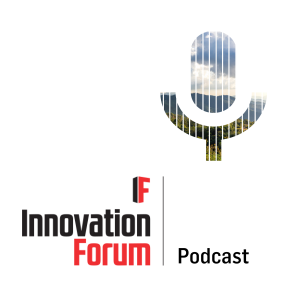 Wednesday Oct 25, 2023
Wednesday Oct 25, 2023
Successful REDD+ projects that protect forests and preserve biodiversity must work in partnership with Indigenous Peoples and local communities to safeguard and enhance their rights. Improving livelihoods by providing basic needs and alternative income opportunities is critical to forest conservation that is equitable.
Projects require close and extensive community consultation and strong engagement in governance, built on the foundations of full free, prior and informed consent (FPIC).
This Innovation Forum webinar, supported by Everland features case studies of REDD+ projects in Kenya, Cambodia, Colombia and Peru, providing examples from each about how, when done well, REDD+ projects can generate remarkable breakthroughs for the rights of Indigenous Peoples and local communities. Participants discuss how financing from the sale of certified carbon emission reduction credits has helped to empower these partnerships with local communities that safeguard and strengthen human rights.
The case studies illustrate:
How REDD+ projects are built upon community-led governance structures.

The ways in which projects provide opportunities for communities to secure their land titles.

The comprehensive conservation agreements that enhance partnerships with Indigenous Peoples and local communities that protect livelihoods and forest ecosystems.
We heard from panellists from Everland and Keo Seima Wildlife Sanctuary, Kasigau Corridor, Alto Mayo, Chyulu Hills and Acapa-Bajo Mira y Frontera REDD+ Projects. To learn more about these projects, click here.
This webinar was moderated by Ian Welsh, publishing director at Innovation Forum.