Innovation Forum hosts a weekly podcast along with regular interviews with business leaders in sustainability. Each week, we summarise the latest sustainability news and announcements, and get the views of leading experts on business critical issues. Widely regarded as one of the best sustainability podcasts around, stay tuned for regular insights, debate and analysis.
Episodes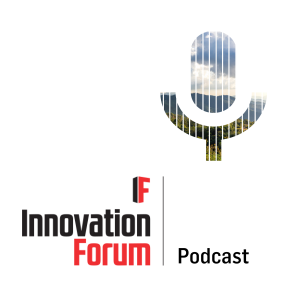 Friday Jan 14, 2022
Friday Jan 14, 2022
This week: David Antonioli, CEO of Verra, talks about how verified standards on emission reductions can give business the transparency and credibility they need to plot a route to achieving net zero emissions in operations and supply chains. He explains how standards have to continually evolve to adapt to best practice – on biodiversity and social issues as well as emissions – and why carbon offsetting is only part of the solution for decarbonising the global economy.  
Plus: the World Economic Forum's key business risks for 2022; targeting forest finance via the Trillion Trees initiative from Birdlife International, Wildlife Conservation Society and WWF; and, Norway's Oda retailer's behaviour-changing consumer engagement on product impact, in the news digest.
Host: Ian Welsh